This is a very interesting post to me. I am reblogging this to my primary blog, which also has a similar theme, including the color and fonts! I hope my fellow blogger friends will participate in this interesting and important discussion of public art.
Chelsea Pierce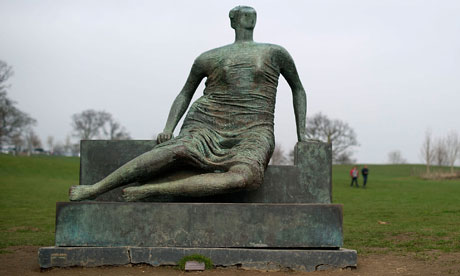 Figure 1. Moore's Draped Seated Woman. From The Guardian. 
A recent article in the Guardian newspaper has raised questions regarding the democratization of art and institutional responsibilities in the stewardship of public cultural patrimony. In regards to public art, it is often difficult to determine who is responsible for its care and maintenance. In light of the global economic recession, it is clear that the cultural sector is in desperate need of funding. Difficult decisions have been made to maintain budgets such as a London council's proposal to sell a statue by Henry Moore. What must be determined is how far cultural institutions' responsibilities extend as stewards of public art, and furthermore, who in the public has the right to lay claim.
In the case of a Henry Moore sculpture, which is located outdoors for public access, many problems have surfaced regarding the future of its care. Arguments have…
View original post 1,899 more words